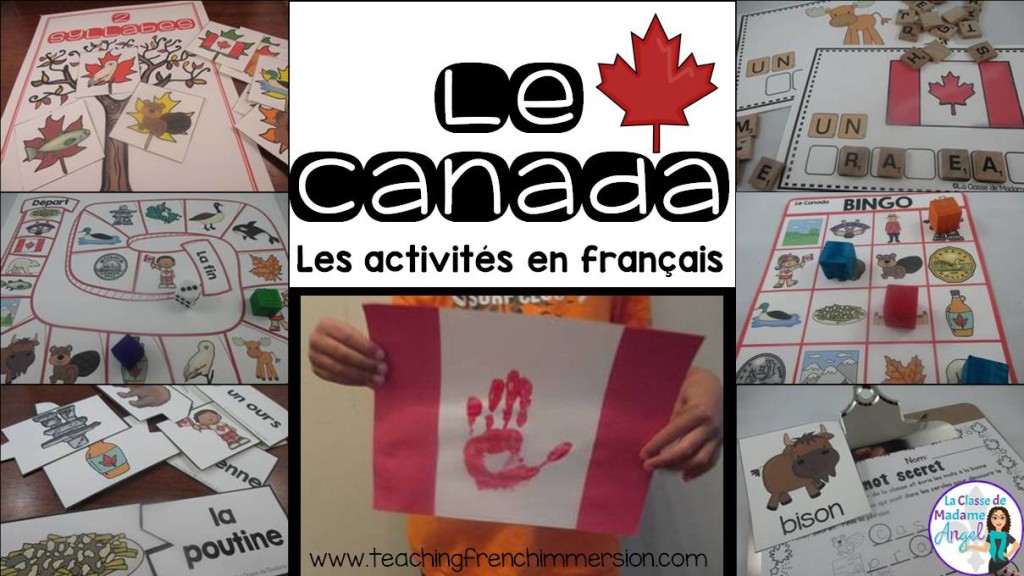 Summer vacation starts the end of June so we are not in school to celebrate Canada Day on the first of July.  However, I love to introduce my French Immersion students to some of the vocabulary related to Canada and spend some time celebrating "La fête du Canada" in our own special way!
Canada Day French Vocabulary
I always introduce vocabulary with illustrated Word Wall cards.  Having pictures included with the vocabulary helps my French Immersion students visualize the pictures with the words.  The words go on our special "Theme Based" Word Wall throughout the unit and students are able to refer back to it as much as they need.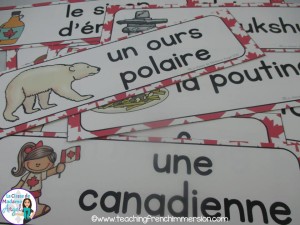 Like many of my Literacy Units, Le Canada:les activités en français features a number of fun Literacy Centers to practice the vocabulary.  My students are used to many of the activities at this point in the year and I love that I do not have to spend valuable class time explaining the games!  We sort for syllables.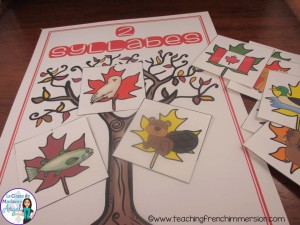 We discover the secret message as we walk around the room: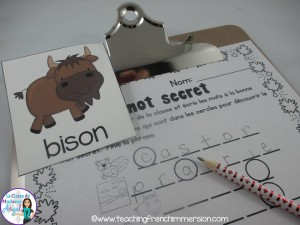 We spell our words with scrabble tiles: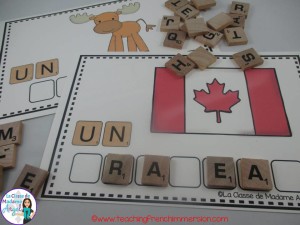 We play a fun board game: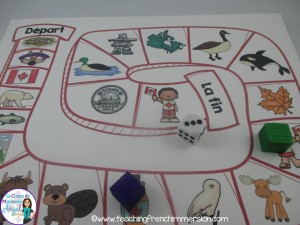 And we match up the puzzle pieces to practice our vocabulary: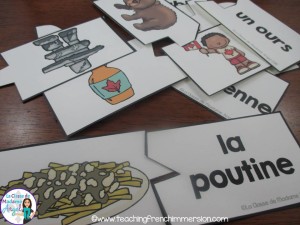 Canada Day BINGO in French!
We love Bingo in my classroom and I am so excited to end off the year with this colourful set!  While I do spend some class time playing as a whole group, my students also love to pick up a card and the calling cards and spend some time on their own playing Bingo.  What a great activity for those early finishers.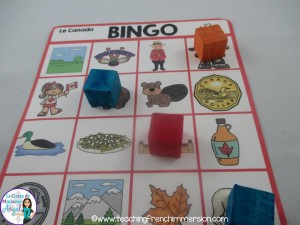 French Songs About Canada!
And of course you can never forget the songs!  This song by Gregg Lerock is a perfect overview of the landforms and provinces and territories throughout our vast country.
Canada Day Activity Booklet
We end the mini-unit in our French Immersion classroom with a fun little activity booklet!  My students love to decipher the secret code to determine the hidden message and I love that this booklet of activities only needs two pieces of paper!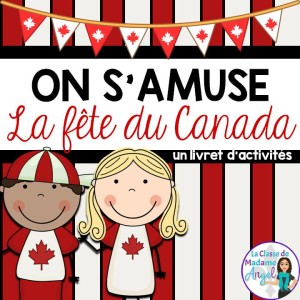 Canada Day Craftivity in French
Making Canada flags is another enjoyable activity we love to do!  We cut out strips of red paper (2 1/2 inches by 8 1/2 inches) and glue them on either side of an 8 1/2 by 11 sheet of white paper.  Then, students paint their hands red and make a handprint in the middle for the maple leaf!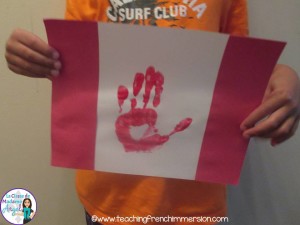 Happy Canada Day!  Bonne fête du Canada!
French Active Listening Posters
Subscribe to get lots of ideas for teaching French Immersion! PLUS receive this FREE set of Active Listening Posters!