Looking for a neat idea to welcome your little ones on the first day of school?  How about a t-shirt that says "Bonjour"!   Check out the steps below for this fun DIY project!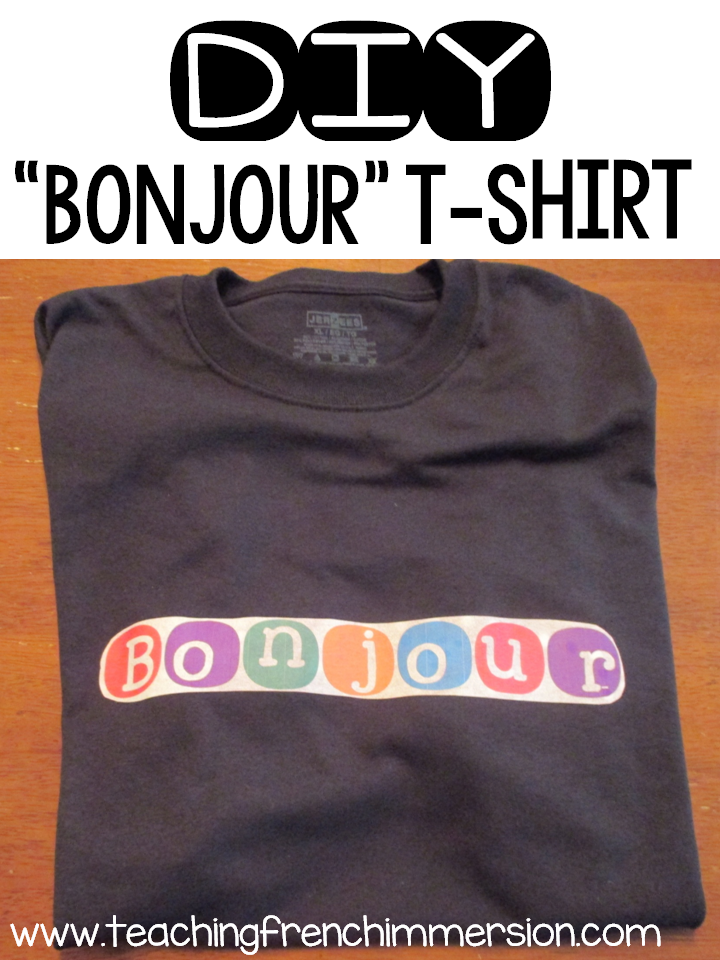 This post contains affiliate links.
Supplies Needed:
1.  Plain cotton t-shirt
2.  Iron on transfers papers:  I used this set by Avery for dark colour t-shirts:

but they are available if you choose to purchase a white shirt:
4.  A pillow case
Steps to Making Your own DIY Bonjour shirt
1.  Place your transfer paper in the printer and print your image.  Click here or the picture below to download my design:
2.  Trim excess transfer material around the image.
3.  Prep your work area.  You will need a smooth, hard surface.  Do not use an ironing board.
4.  Heat your iron on the High or Cotton Setting.  Make sure there is no water  as you do not want any steam.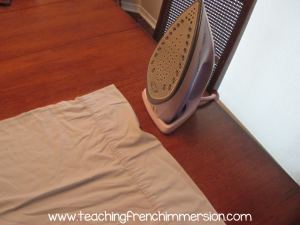 5.  Set your pillowcase and t-shirt on the table and iron it to remove wrinkles.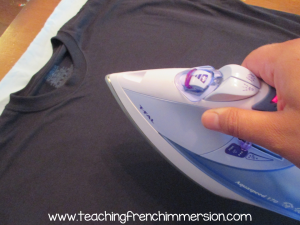 6.  Prepare the transfer by peeling and removing the backing paper.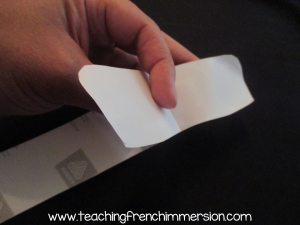 7.  Place transfer with printed image facing up on the t-shirt.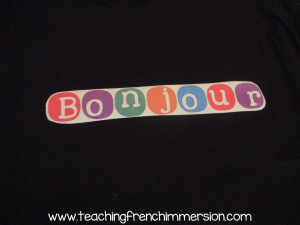 8.  Using the tissue paper provided, cover the image.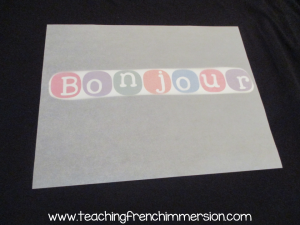 9.  Iron it in sections to make sure all the areas are covered.
10.  Let your image cool down and you have a fun t-shirt for the first day of school!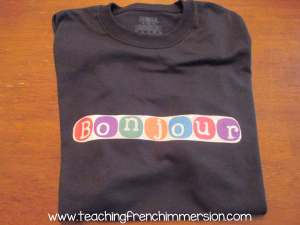 ****Disclosure: If you purchase any of the products  linked in this post , I may receive a small percentage from the respected affiliate programs at no extra cost to you. This helps support the cost of running this website. Thank you for your support!****
French Active Listening Posters
Subscribe to get lots of ideas for teaching French Immersion! PLUS receive this FREE set of Active Listening Posters!