Remembrance Day – a time to reflect and to give thanks.  But how do we reach our young French Immersion students with the very important messages that this day reminds of us? I would propose through literature, songs and art.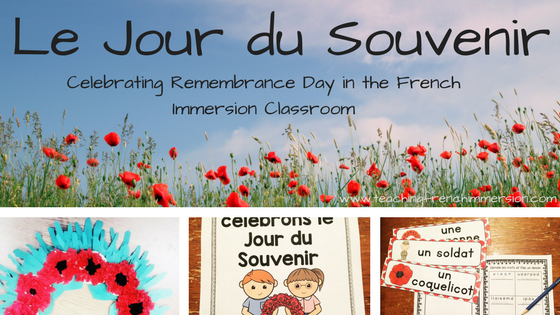 This post uses affiliate links.
SONGS
I have a number of favourite songs that I love this time of year.  "Tout ce que je veux" by Charlotte Diamond is one of my most favourite.  There is something about the tune that stays with you and children sound so lovely singing it.  The message it brings is timeless.
"Beau coquelicot" by Suzanne Pinel is another song that my students love.
"Enfant de paix" is a third choice that we also enjoy!

LITERATURE
I have two books that I read for this season.  One is available in my store and is called "Nous célébrons le Jour du Souvenir".  In this book, I use very simple language to walk students through some typical remembrance type activities.  The package includes a full colour, 81/2 by 11 size version of the book that I use as a  big book.  I also include two different half page black and white versions.  One allowing students to draw in the illustrations and the second that can be used as a colouring book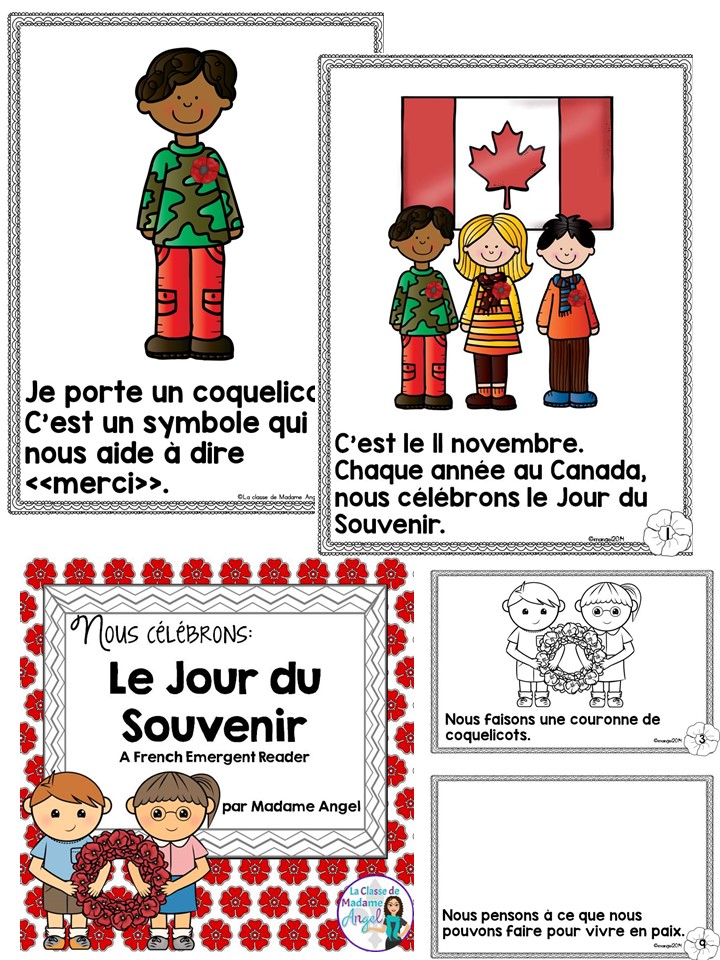 The second book is all about peace.  Qu'est-ce que la paix? by Wallace Edwards features the most brilliant illustrations and really gets students questioning and sharing ideas around what peace is.

  ART
In my school it is a tradition for every class to make a wreath.  I love to involve each student in our class wreath and so we work together to build the different parts.  Trace a  poppy shape unto manilla tag or card stock – thicker paper works better!  I usually draw in the little circle in the middle.  I provide my students with little squares of black and red tissue paper.  They need to fold each piece of tissue paper onto the end of a pencil, dip it into white glue and then place it on the poppy form.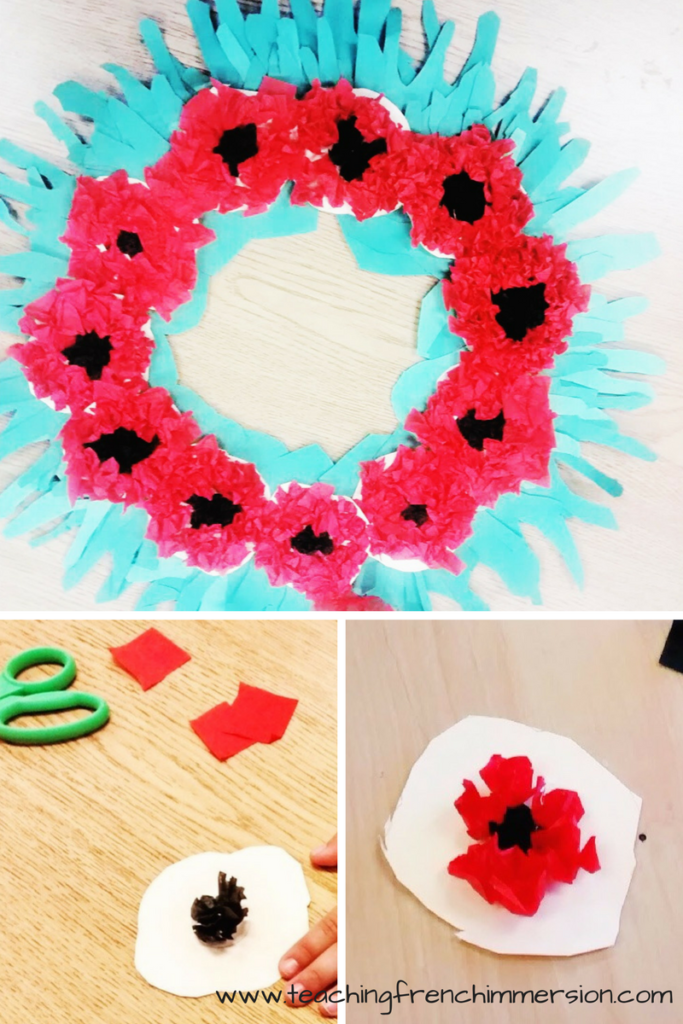 To make the greenery, I have my students trace their hands on green construction paper and glue them down to wreath form.  This is a great time to buy cardboard Christmas wreaths at the Dollar store!  You wouldn't realize that is what is supporting this wreath.  Alternatively, you can cut a wreath shape out of bristol board.
ACTIVITY BOOKLET
After our assembly, I find students need some time to digest.  My activity booklet from the On s'amuse series is a great time filler but also a reflection piece.  Students enjoy the variety of activities – some more simple than others.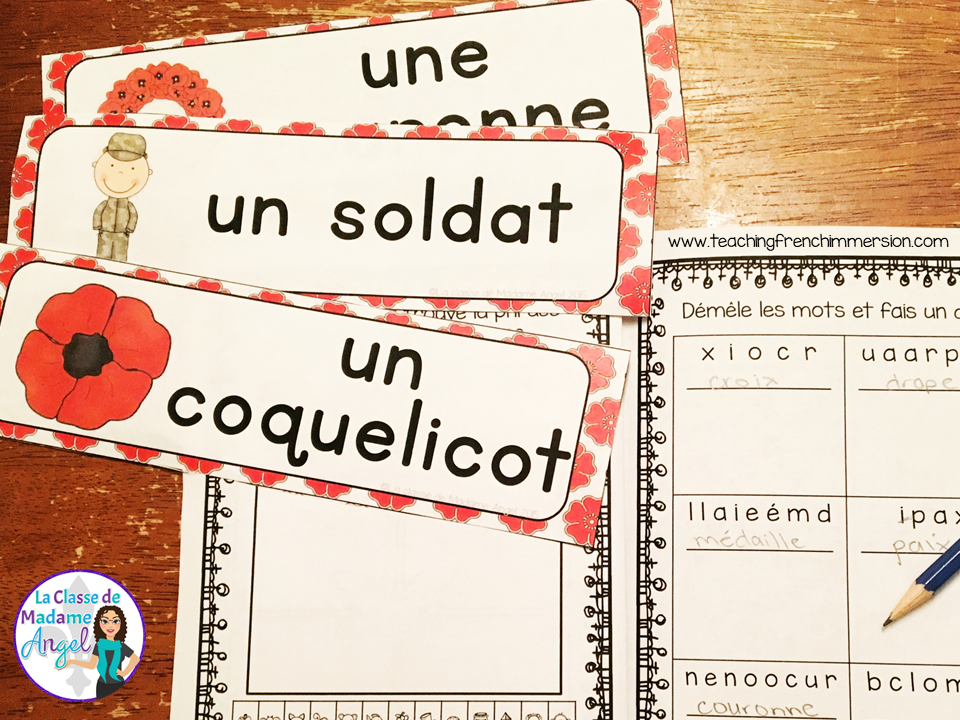 I hope these ideas help you celebrate this very important holiday!
Read More:  10 chansons pour bouger
Read More:  Les clés de politesse
****Disclosure: If you purchase any of the products linked in this post, I may receive a small percentage from the respected affiliate programs at no extra cost to you. This helps support the cost of running this website. Thank you for your support!****
French Active Listening Posters
Subscribe to get lots of ideas for teaching French Immersion! PLUS receive this FREE set of Active Listening Posters!