Today's installment of Read Aloud Wednesdays is by Laura Wall.  Gédéon is goose who gets into all kinds of wonderful adventures!  Read on to find out more.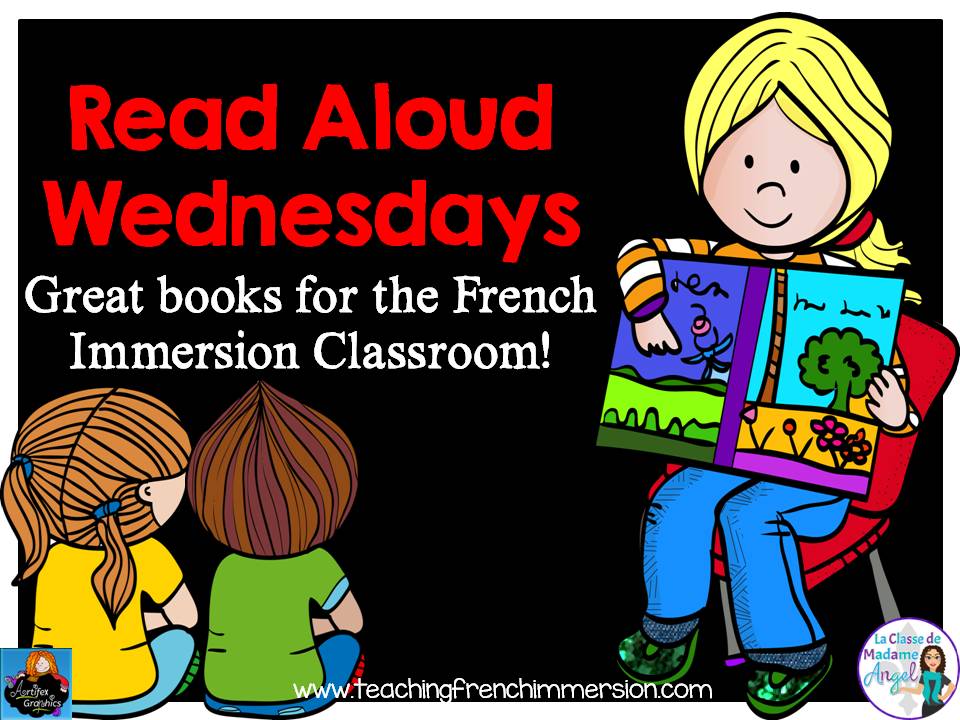 This post contains affiliate links.
Gédéon va à l'école
is the cute story of a goose that ends up going to school with his friend Sophie.  The illustrations are beautiful, allowing students to easily use context clues to determine what is happening in the text. With simple sentences, this is a story that I often use within the first few months of Grade 1 Immersion.
In Grade 2,  I used Gédéon va à l'école
and the other book in the series, Gédéon
, to introduce my students to story retelling.  Both stories have a clear beginning, middle and end and are easy to illustrate.   I generally fold a paper into three parts and have students illustrate that way.  My students also love using chart paper so I sometimes let partners work on the task together on the big chart paper and they can then present their ideas to the class.

I also like to do a little art project and make our own Gédéon.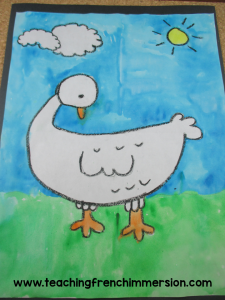 You can find the instructions for this art project at Art Projects for Kids.
What other books do you use to create art projects?
Read More:  Read Aloud Wednesdays: Fafounet à l'école
Read More:  Media Literacy: Designing Cereal Boxes
****Disclosure: If you purchase any of the products (excluding my Teachers Pay Teachers products) linked in this post , I may receive a small percentage from the respected affiliate programs at no extra cost to you. This helps support the cost of running this website. Thank you for your support!****

French Active Listening Posters
Subscribe to get lots of ideas for teaching French Immersion! PLUS receive this FREE set of Active Listening Posters!