Eric Carle is another favourite author of mine!  In fact, I love to do an author study with his books and then have students create their own art work in his style!  However, many of the books are a bit challenging for my beginning French Immersion students so, for today's installment of Read Aloud Wednesday , I am only going to focus on Ours brun, dis-moi…
.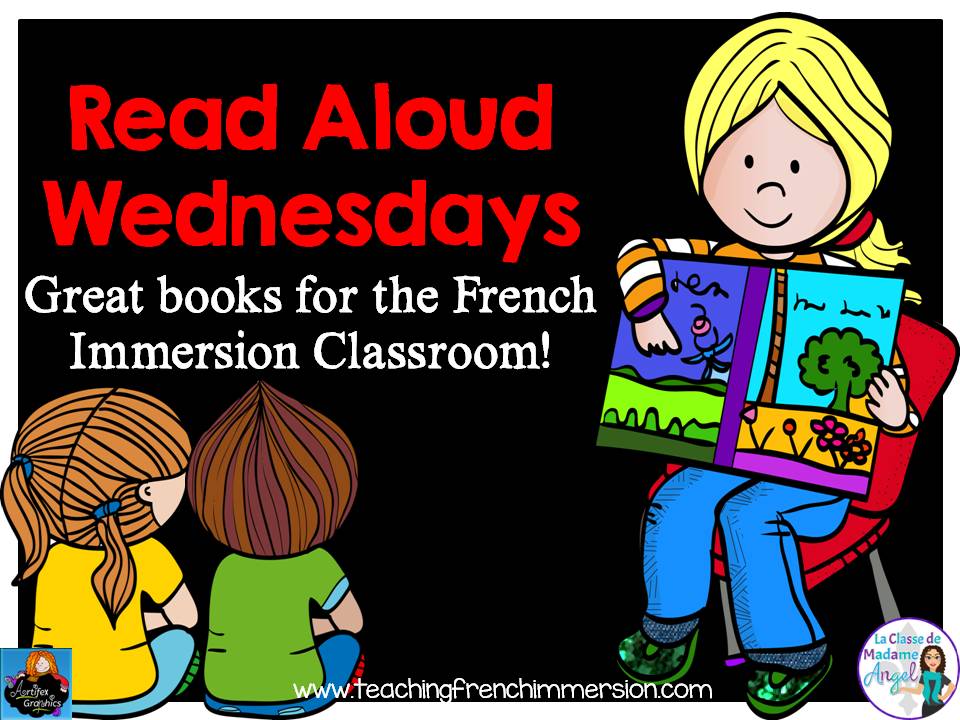 This post contains affiliate links.
I like to introduce this book in September for a number of reasons:  I love that my students are usually familiar with the story from kindergarten which makes it easy for them to understand!  The patterning of the story makes it a fantastic for read-alouds, as students pick up the pattern quickly and then are able to "read" the story along with you!  It is also great for learning colours!
This book is also a great story for introducing oral retelling!  You can find pattern pieces for each character in the story from dltk-teach.com. I print out a set of cards and have students work with a partner or small group to retell the story.
We also use the story to create a class book! Each student contributes a page to the story.  To make the book, we first brainstorm a list of ideas.  Then, I always keep a huge stash of sticky notes that I use to help students write down their ideas correctly!  We have a lot of fun reading everyone's ideas!  You can pick up my template here or by clicking on the picture below!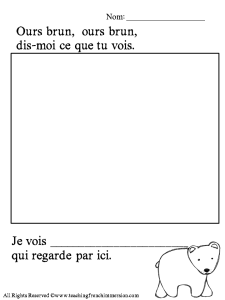 What is your favourite Eric Carle book?
****Disclosure: If you purchase any of the products linked in this post , I may receive a small percentage from the respected affiliate programs at no extra cost to you. This helps support the cost of running this website. Thank you for your support!****

French Active Listening Posters
Subscribe to get lots of ideas for teaching French Immersion! PLUS receive this FREE set of Active Listening Posters!