Rouge, rouge rouge!  That is our colour of the week!  Today's installment of Read Aloud Wednesdays is a book from my collection that I wrote as part of my colour of the week program!  Rouge is where it all begins!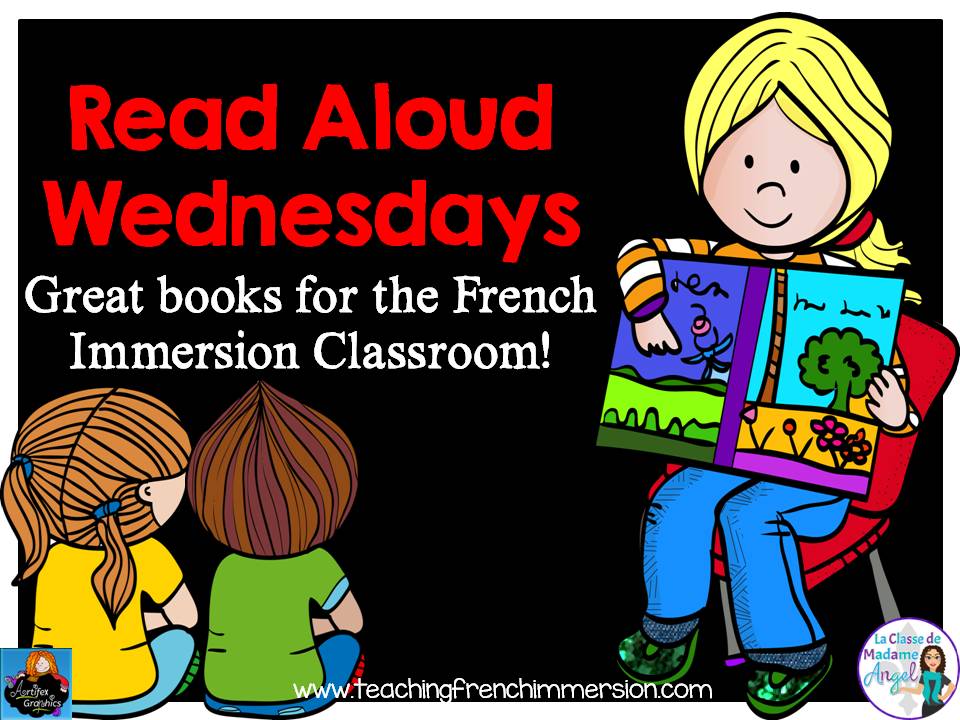 I love to use books to teach and one of the challenges when working with second language learners is finding texts that are engaging, easy to read and yet teach grammatical structures and vocabulary.  Rouge, rouge, qu'est-ce qui est rouge?  does all that and more!
The book is framed in the form of questions.  "Est-ce que la pomme est rouge?"  I start to teach students "est-ce que" to form their questions very early on the school year.   This book helps to reinforce the vocabulary and get students familiar with asking questions.  The package featuring a big book version, allowing students to read right along with me.  It does not take long for my students to learn the pattern and we have fun reading the book in different voices!
I have also carefully chosen the vocabulary of words used.  I wanted to be sure to use common words that students would find useful in their everyday school life!
Like many of my other Emergent Readers,  Rouge, rouge, qu'est-ce qui est rouge? comes with two half page sized versions in black and white.  These are great to send home for home reading or to use within the classroom for student's book collections.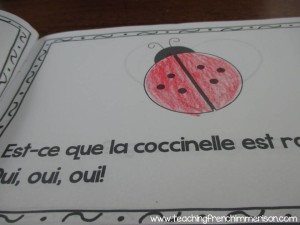 This package also includes everything you need to make a class book!  I tend to make class books on a weekly basis!  My goal is to make enough that everyone has a book to take home at the end of the year.  The idea behind the class book is that each person contributes a page.  I then bind all the pages together and create a book.  My students love to see each others work and I allow the class books to go home and be shared with families before they are eventually added to our classroom library!  I have included everything you need for you to make a class book with your students!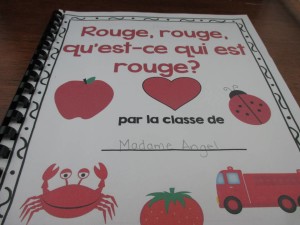 Rouge, rouge, qu'est-ce qui est rouge? is available in my Teachers Pay Teachers store!  It can also be purchased as bundle that includes all 11 colours!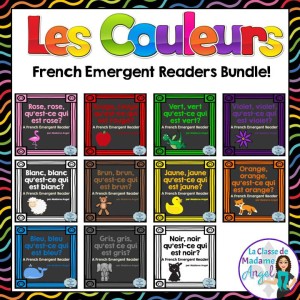 Happy reading!
Read More:  Read Aloud Wednesdays: Ours brun, dis-moi
Read More:  Read Aloud Wednesdays: Pat le chat – J'adore mes souliers blancs
French Active Listening Posters
Subscribe to get lots of ideas for teaching French Immersion! PLUS receive this FREE set of Active Listening Posters!